Golf Clubmaker's wishing to built to the 'Award winning' True Length Technology® math model and join the TLT Clubmaker's Registry
If you build golf clubs professionally or as a hobby, by registering with Dan's Custom Golf Shop you gain the right to use my Excel programs and build for your customers using the True Length Technology® & True Frequency Technology® programs and specifications. Plus you are eligible to listed on my TLT Dealer Locator page to drive customers to your shop – if you choose.
In an ongoing effort to promote the True Length Technology® theories and improve the value to the consumer, Dan's Custom Golf Shop allows your individual shop to become a Registered Club maker of True Length Technology®. As a Registered Clubmaker, you have access to:
Math model charts in Microsoft Excel (Apple not available) – all 16 series charts from the petite to the extra tall plus 10 children's charts
Build sheet methodology
Demo club specifications
Full support
Listing in our 'TLT Dealer Locator' page
The True Length Technology® Excel package is available to any shop wishing to become a single use 'Registered' True Length Technology® club builder. 
Tom Wishon has done several endorsements for his belief in True Length Technology®.
By purchasing any Excel package below you have agreed to my 'Clubmakers Agreement' conditions. The Excel program's cannot be given away or sold and only a PDF print of a single fitting can be given to your customer – not the Excel package. This agreement is implied in order to become a Registered True Length Technology® Clubmaker and use True Length Technology® or True Frequency Technology® Excel programs in your shop. The Excel packages are for a single (1 person) use, so if you have multiple people using these programs, or multiple sites – multiple packages are required. Contact me for details. They cannot be given away or sold under any conditions.
Pricing has been updated in 2017 for an overall better deal. All pricing now has sales tax included rather than added.  
1 – True Length Technology® in Excel – new price $279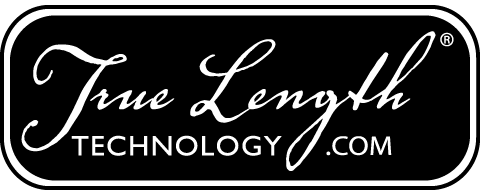 This package contains the full True Length Technology® program in Excel – and has 16 adult fitting charts as well as 10 children's charts. Every length, lie, TLT tipping increments and full build pages and procedures for everyone from the youngest child to the tallest of men – can now be fit properly.
Register for the hottest Frequency Raw Shaft Sorting Methodology. TFT will sort your raw shafts, measured in 5 inch increments (Frequency Machine required), for a far superior sort to any butt frequency methodology. Shafts will be sorted in either weakest to stiffest (TFT standard) or stiffest to weakest as an option.
in Excel – new price $479
All the TLT charts in Excel
All the TFT charts in Excel
All the information pages with helpful hints and suggestions
The complete Clubmakers Package (TLT and TFT) comes at a reduced combo price