Dan's Custom Golf Shop Testimonials
Read about Dan's Custom Golf Shop testimonials and the success of Dan's True Length Technology®. We always love hearing from our satisfied customers. Contact Dan's Custom Golf Shop in Hampton to 
leave your feedback
.
Dan's Custom Golf Shop Testimonials are written by my customers and are as written to me. Thanks to everyone.
---
Complete set of Wishon's
Hi Dan. I just came back from the dome (inside driving range) Belleville. Let me tell you that you build me a fabulous classic set. Wow!. I never hit balls so pure like this! I feel the ball is penetrated in the metal just like butter. Well balance without crazy effort! I spent 2 hours hitting about 5 buckets of balls and try all kind of shots… I am super happy

😊
---
From the podcasts on True Length Technology
I found Dan by listening to two golf podcasts. The
Golf Improvement Podcast
with Tony Wright and
Breaking Par
with Bernard Sheridan. I emailed Dan and asked him if he could help me get some clubs fit with his system. I drove 4 hours to meet Dan at his shop. We started the fitting process right away. He selected some clubs and  did some swings with each until he dialed in the right fit for me. He noticed that I was sitting the club toe up. My teaching Professional did not notice that with my old clubs. He decided on a fit and we went back to his shop and he checked the fitting club to his math model and the set of clubs he chose for me worked out. He then checked out my old set to see if any clubs could be retrofitted. None of them was worth it. So he set me up with a full set of clubs driver to putter.
He warned me that I would be cursing his name him around my third round playing but around the forth or fifth I would play the best I ever had. Well Dan can predict the future. I never cursed his name mind you but I just finished my forth round of the year and played my best ever. I mean I beat my best score by 8 strokes. I am a high handicapper and I can tell you Dan's True Length Technology is working for me. I have never hit my wedges better and I am not afraid to pull out my five or six iron and rip them down the fairway. Oh this makes me think of the driver. The best drives in my life. I need to learn how to hit from fairways now. Or at least more often than in the past. Dan's skill and experience and his True Length Technology have come through for me. Thanks Dan.
David McBride
Highly Recommend giving True Length Technology® a try.
As a golfer for over 20 years and a professional for nearly 10, I have had the opportunity to use the latest in technology and equipment all my life. After numerous fitting sessions with various companies, it never seemed to feel just right. I have never felt as comfortable or confident with a change in equipment as I did the first time I hit Dan's clubs. Dan's True Length Technology® allows me to perfect my own swing – flaws included – and feel comfortable over every shot, from a 3-iron to a wedge. True Length Technology® allows each golfer to maintain a consistent setup position from the shortest to longest club in their bag, and work on one technique, rather than complicate the swing by altering hand positions for each shot. I would recommend everyone to give Dan Connelly's True Length Technology® a try!
Nadine Foreman
CPGA Class "A" Professional – T.C.C.P. Certified Instructor (Teaching and Coaching Certification Program, Level 1-4) – Durham College Professor, Professional Golf Management – Honors B.A., University of Waterloo
They came from Australia
Hi Dan.   My wife Susan and I purchased two sets of clubs from you on our trip to Canada from Australia (May 2017).  It was a fun day playing with you and your father trying out the new clubs.  You were correct as it took me and Susan time to get used to the new clubs.
By July/August 2017 we were playing much better than with our previous custom fitted clubs by Henry Griffiths. Susan went on to win her match play championship representing our golf club (Arundel Hills Golf Club – Queensland Australia) and I went on to win match play as well.  We attribute our success to the clubs you built and fitted us with.  Many club members ask me where did I get my clubs.  I have no hesitation to tell them "from Canada"!
Carl and Susan Miller
Taylormade Retrofit 
When my wife and I finally decided to have our clubs fitted I researched many of the places where we live in an effort to find the "right" place. While many places do "fit" you for clubs I was impressed with Dan's system his willingness to work with us to make our clubs the best they could be for us "without" just trying to sell me something new.
Our Taylormade clubs were for the most part "new" at purchase within the last year and had no modifications made beyond grips. Both my wife and I knew they were too long but were "afraid" to cut them down or get fitted for fear or being pressured into purchasing "new" product when the what we had would work just fine with some tweaks. After speaking with Dan via the phone, we decided he was the right person for us to fit our clubs. He took the time to listen to our issues, understood some of our physical limitations and set out fitting our clubs so we could get the most out of our current equipment. He took the extra time to make sure what changes he was making were the best for our game and only offered suggestions on new equipment if it was truly necessary.
Given it is winter we have only been able to get to the indoor range once but both of us have noticed improvements in our ball striking. More solid contact and a newly found confidence that we are better than we both thought we were. All it took was having the clubs adjusted to US.
My wife and I cannot thank Dan enough for his efforts, there is no question that Dan will be our go to "Guy" for our next set of clubs.
---
TLT Retrofit 
Hi Dan,
Well it has only taken two rounds as opposed to the 6-8 rounds to fine tune my game. I played Redcrest last night and shot 89! My yardage seems to be the same but again more consistent shooting. Your club fitting definitely has made a positive impact in my game. I hope this trend continues and greatly appreciate your insight and knowledge in explaining TLT to me. I would highly recommend Dan to anyone regardless of skill level. Well worth the drive to Hampton.
Pete Dunn
---
 Sterling Wishon Irons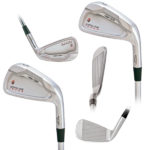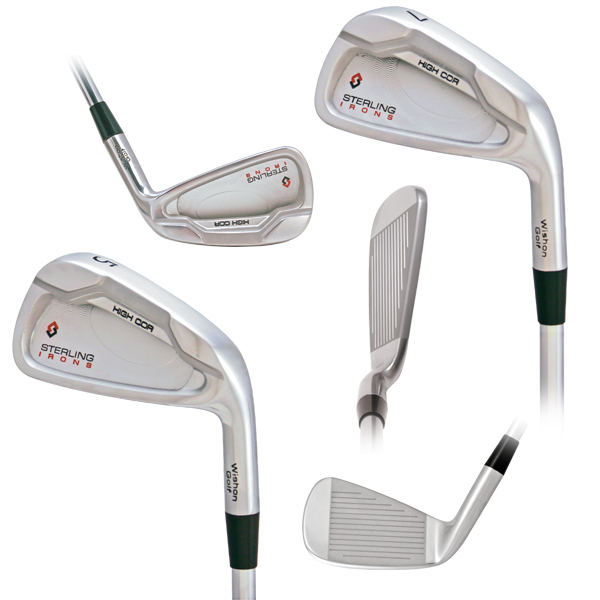 I have been playing custom made golf clubs for 15 years and recently chose Dan Connelly as my club maker. Dan listened to my concerns, provided excellent feedback and built my same length Irons perfectly. Cosmetically, my new irons are beautiful but more importantly, Dan hit it out of the park with lie angle, head weight, frequency, etc.
Dan loves what he does and it shows in his work, so thank you Dan for making me feel comfortable with my new clubs. So important, as we play this tough game!!!
Bob
---
 My Shots Have Never Been Better
I'm 6′ 8″ and dealing with a back problem for ten years have never been able to find a golf club, let alone a wedge, that ever fit me. When I had a set built to a 'long standard,' my 3 iron almost fit, but my wedges were still too short. When Dan introduced True length Technology® to me it seemed to make a lot of sense so I went ahead and had a custom set built. My spec sheet says I'm playing 3-iron at 40.9 inches and my lob wedge is at 38.85 inches – with all the lofts and lies correct to my setup. Finally, I have short irons that fit me and less back strain! I now have 1 constant setup position and it feels right. No more awkward stances, and my shots have never been better.
Thanks,
Ed Robertson
Hi Dan! My mom shot 73 yesterday!
She's had a long learning curve on getting her yardages down with the irons, but put it all together yesterday!
Nadine
Great Feeling to Put It All Together at Last – Here is her comments.
Hi, I had a great game at Hacienda. 73 from the greens, but I still had a career round. I was 2 over on the front, and thought well maybe I could shoot 40 on the back. Well, I started paring and paring, and about the 5th hole, I thought, oh, how long can I keep this up? On the 7th hole, I told Chris that I was even par with a par 3 coming up. So I got on the green and 2 putted. Next was the 9th hole par 5, I thought keep calm and just play my game. So I hit a good drive and then my 2nd shot was on no grass so I took my 7 wood and had a good shot 75 yards in front. So then I took my 9 iron to a front pin and landed 2 feet off the green so I thought great I can 2 putt from there so I lined it up and sank the putt for a birdie and put me 1 under. Great feeling to put it all together at last!
Noreen
Can't Wait to Use My Clubs on the Golf Course
Clubs Just Felt "Right"
---
This is a posting that I found on the FGI Forum. Steve Everson is a 7 foot gentleman with a 45 inch wrist to floor measurement. One of my Registered TLT user's Mr. Bill Pepe did the fitting and built the set to the True Length Technology® math model for Mr. Everson. Here is what he had to say.
I am the 7 foot gentleman referred to in Dan's earlier post. While I am an avid reader of this forum as well as some others, I have never posted before. I feel compelled to respond this time because I am such a believer in Dan's True Length Technology®.
TLT is nothing short of a miracle for me. I have been playing with a full TLT set since September of this year. I will never play another set of clubs that is not TLT fitted.
Before TLT, I had been professionally 'fitted' several times. I could hit a drive in a tight fairway 280+ yards out and could hit a green with a 3 wood off the deck from 250 yards out, but I could not hit any full length iron shot with any consistency. Losing a ball form 100 yards out with a wedge was not uncommon. Par threes shorter less than 180 yards were a disaster. I have always felt something was wrong with my irons. It didn't make any sense.
Not anymore. In September, I met Bill Pepe of Tour Van Golf out of Greenwich, CT and was introduced to TLT. Bill, set me up with a couple of demo clubs at different lengths. In a short time, we settled on the correct length and my clubs were altered to TLT lengths and lies. Bill was/is absolutely fantastic to work with. Not only is he a true professional craftsman but he also genuinely cares. We spent a lot of time on the phone and through emails getting the clubs just right. Bill accomplished just that.
From the first swing the clubs just felt 'right.' Not just the typical 7 iron, but every club in the bag. Every club felt the same as I was in the same position. My ball striking has improved 1000 percent. Where I would struggle with a 6 iron at 150 yards and not make the green, I am now hitting greens from 150 with an 8 iron. I picked up distance on every club in the bag; however, more importantly I picked up significant accuracy. The confidence in knowing I can pick up any club and hit it the same is tremendous.
Since playing with a TLT set my scoring has significantly dropped. Usually shooting in the low 90s occasionally in the high 80s when everything goes right, my last four rounds at the same courses are: 81, 81, 79, and just yesterday 77 with a 36 on the first nine!
The beauty of TLT is that every club puts you in the exact same position regardless of what the number says on the bottom of the club, whether it is my 47 inch driver or my 41 inch lob wedge (that's right 41 inches). As a result I now have one swing, as it feels like I am swinging the same club even though they are all different lengths.
I cannot thank Dan enough for his technology – it works! For anyone considering TLT, just do it. The results speak for themselves.
Thanks.
Steve E
---
No Adjustment Period At All
I've played golf for over 30 years, with varying brands of equipment, none of which ever fit me properly. Dan's fitting methodology made a lot of sense to me, especially when it came to the short irons. I always felt hunched over my wedges (I'm 6'1″) and the lie angles on all of my clubs (long irons especially) felt much too upright. Having had a full bag fitting, Dan put together a set of clubs that fits me like none other.
Unlike most people who try their first set of TLT fitted clubs, I had absolutely no adjustment period at all. Every club in the bag felt like an extension of my arm. I am in a consistent posture with every club in the bag, and all of my lie angles are spot on, which allows me to swing on a more natural plane (unlike off-the-rack clubs that are consistently too upright). It's not just lie and length that will be tailored to your body and swing type, but proper shaft type and flex (which is rigorously checked before and after assembly), grip diameter and style, and appropriate club head dimensions and weight.
Dan was patient and helpful in finding a set of shafts and heads that fit my budget and his attention to detail is second to none. If you choose to go and see Dan to get properly fitted, you won't be disappointed.
Dave T
---
Custom to Fit My Profile Exactly
For years I've wondered about the benefit of getting my clubs properly fitted. I'm 5'-6" in height and I know that off-the-rack clubs are not made for someone my size. So when I found Dan's website it started the ball rolling for me. We quickly made arrangements to get together so Dan could see my clubs and tell me what he thought he could do for me.
Well! The process was simply impressive. He measured wrist to ground distance. Then he asked me what my favorite club was and he then picked out three 7 irons for me to swing. They all felt great but one of them felt better than the others. He said this one exactly fit the profile for me. We talked about what he could do with my clubs – shortened them, made some lie adjustments, tweaked the weights/balance and new grips. What a difference!
I then played four straight days with them and even my playing partners were impressed with the change in my game. The clubs felt great. I was hitting the ball right down the middle, getting under the iron shots nicely. But the biggest change was what it all did for my confidence level. I figure the changes in the clubs and what it did for my confidence level was worth 8 strokes a round. Well worth the investment.
The whole process was very impressive. I think that I have one more set of clubs coming before I call it a day on the courses. And I won't be going to the golf supermarket for them. I'll do it right this time and Dan to build them from scratch.'
Dan S
---
On Line Fitting
Dan,
Back in 2015 I found your site and obtained a club build recommendation from you. Your system selected Series 6 as my fitting. I took the time to understand the fitting and eventually created some clubs based on your fitting. Unfortunately, they were stolen not long after I put them together.
Fast forward to last season. I picked up some used Srixon 565 irons. I had them lengthened last year to your specifications. With the exception of lie angle! Yes, I know that is the key element! As a result, last year I hit the too many hooks, too many inconsistent shots. Over the winter I found your spec's again and had my clubs lie angle changed to that spec.
I was able to play in Florida a few weeks ago with the new spec's. This was after only hitting balls in a dome for a few weeks. I played 4 rounds in Florida and hit some of the best, most consistent, iron shots that I have hit in a very long time. My dispersion was excellent, shots flew higher, more greens in regulations, lower scores. It was all there.
I wanted to say "Thank you" for all the work you have put into your system. It is exceptional. I am recommending it to my friends. It really works well for me. I am now adjusting my woods and putter as well. I am sure I will have the same terrific results!
Sincerely,
Scott Coldiron
More testimonials to come – check back frequently to see what's new. Read our
featured news article
to learn more about True Length Technology® and Dan Connelly's success.