Golf clubhead designs and shafts offered by Dan's Custom Golf Shop
Dan's Custom Golf Shop has carefully chosen 5 of the top golf club component designers based on quality and performance. Each of these men are Original Equipment Designers (OEM) on the component side of the business. Every set will be built to my Award Winning True Length Technology® math model to ensure that the fit is perfect. Each of these world class golf club head designers are proud to have their name stamped on their products and do offer a variety of golf club designs.
Single length irons, hybrids and fairway woods can be found at the bottom of the page.
---

Dr. Jim Yeh Designs
As my featured line-up I have added in the Alpha brand VX driver, fairway, hybrid and irons. These are my premium heads which will not disappoint in design nor performance. The RX-1 and 2 irons have also been added. The RX-1 iron is available in both left and right hand.
Alpha Golf was founded in 2000 by Dr. Jim Yeh, after decades of innovative physics research and design for the aerospace industry. His original pursuit for high-performance golf equipment has garnered him to be one of the true greats in club design today.  Within a few short years, the Alpha design team led by Dr. Yeh has produced drivers, woods, and irons acclaimed by industry experts and Tour professionals worldwide. Touted as "the Doc" by many of his associates and partners, Dr. Yeh continues to push for innovation in titanium shaping, manufacturing processes, and effective club fitting procedures.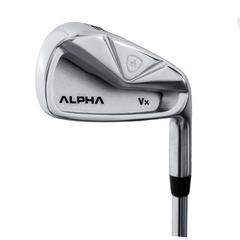 The RX-1 model is available in R & L handed irons.
For specifications please visit
---

Tom Wishon Designs       
Tom Wishon Golf Technology is the leading name in component club making. After more than 4 decades in the club making industry, Tom Wishon has formed his own company to offer professional Clubmakers the very finest quality, innovation, and performance in original club head, shaft, grip, and club making technology designs.
The author of 5 books and literally hundreds of magazine articles on clubmaking and club fitting technology in his career, Tom has long been recognized by the clubmaking industry as the most knowledgeable source for truthful and up-to-date club making and club fitting technical information in the field.
Tom Wishon designs have won millions of dollars on the PGA Tour, and he has been a member of the Golf Digest magazine Technical Advisory Panel for over 10 years. More than 40 different golf equipment design 'firsts' can be credited to Tom Wishon, including the first metal and graphite hybrid driver, the first titanium woods offered in the US, and the first to use the entire stiffness profile of shafts to fit golfers. As further verification of his skills, Tom also serves as a technical adviser for the PGA™ website, where he writes a monthly column in the Improve Your Game section.
Dan's Custom Golf Shop will also be carrying Tom's Sterling Single Length Design irons, where every club is the same length and lie (similar to the length of you 8 or 9 iron)
---

       
Ralph Maltby Designs
No other researcher and club designer has energized the craft of custom club building more than Ralph Maltby, founder of The GolfWorks and renowned "Father of Custom Fitting." Described by Golf Digest as "one of the 36 most powerful men in golf" and a member of the Professional Clubmakers' Society Hall of Fame, Maltby has influenced every aspect of modern club making.
In fact, Maltby wrote the book on golf club fitting, assembly, repair, and dynamic play-ability, literally. His first best-selling book – Golf Club Design, Fitting, Alteration and Repair is a 900 page hardcover book, now in its fourth edition. It is still an official reference manual of the Professional Golfers Association (PGA) of America, while another of Maltby's books, the 2001 second edition of The Complete Golf Club Fitting Plan, is the official fitting book of the PGA. He has also written The Golf Club Assembly Manual and Golf Club Repair in Pictures, both used by golfers worldwide.
I have trained personally with Ralph Maltby at his home studio in Ohio. Absolutely one of the most impressive technical facilities I have ever seen. At the time I was working towards my Masters Certification at the Maltby Clubmaking Academy, of which I was personally invited to attend.
---



John Nakashima Designs
Nakashima Golf is a premium golf equipment manufacturer providing golfers with tour quality golf club designs with the finest feel, forgiveness, and distance ever offered to the golfing public.
Until now it has been very difficult for amateur golfers to receive the same level quality golf club designs that professionals receive. Nakashima golf is leading a revolution for all golfers, which will enable them to experience the benefits of a fully custom fit set of tour-quality golf club designs.
"The increased distance and accuracy achieved with perfectly fitted clubs can help every golfer reach their full potential. At Nakashima Golf, we provide all golfers with an even higher standard of quality then PGA Tour professionals enjoy."
– John M. Nakashima, President
---
 Swing Science – Jeff Sheets Designs
​Following his graduation from the San Diego Golf Academy (now the Golf Academy of America) in August 1988, Jeff Sheets was recruited to be the resident shaft expert on the PGA Tour for Brunswick Golf (now known as Rifle/Royal Precision under the True Temper Company). Throughout his golfing career he has been focused 100% on equipment and has fit many of the world's top competitors. Jeff has designed clubs for major equipment manufacturers, led focus groups with amateurs, and educated countless up-and-coming clubmakers. Swing Science is a golf clubs component company catering to professional clubfitters.   
The FC-One irons were the first unique design program for Swing Science.  The design scope was a game improvement construction with a game forgiveness appearance.  The FC-One irons hit the mark perfectly and has suited Swing Science's network of club fitters very well.  Utilizing a variable vertical center of gravity the FC-One irons were the first Swing Science model to adhere to the newly introduced USGA rule on groove conformance.
These Swing Science FC-One driver, fairway and hybrids (all with adjustable hosels) are second to none. The FC-ONE Series is packed with Technology to make these mid-high launch low spin heads ideal for a broad range of players.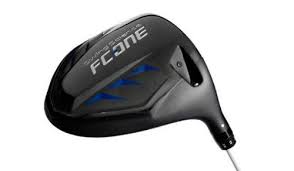 ---
Single Length Golf Club Designs
Dan's Custom Golf Shop has recently added 2 Single Length golf club designs where every club is the same length and lie.
Tom Wishon's – Sterling Single Length irons (premium) 
Sterling Irons® Single Length Set –> R & L hand available
A unique golf club design built to one length for all irons. This will allow a perfect match of all elements of the swing for shot consistency and feel – for each club in the set. This ensures the same MOI, same total weight, same head weight, same balance point and will offer the chance for improved shot consistency.
Identical length and lie allow the golfer to use the same stance, same posture, same swing plane for improved iron to iron consistency.
The Sterling's come in a high COR 4, 5, 6, and 7 irons, which offer proper distance for the lower lofted clubs at the shorter club length. Other single length sets may lose distance with the low loft clubs. Currently there is an optional high COR #5 hybrid. 

---
Pinhawk Single length irons 
Pinhawk SL irons –> R & L hand available
The Pinhawk 'SL' single length irons are the same length irons – 4 to Lob wedge. This allows the golfer to learn one setup for your irons, develop the same swing, on the same plane, with the same ball position for each iron. This helps to quickly develop consistency throughout the set.
The Pinhawk SL not only are all the same length, but they also feature the very latest in iron technology. They incorporate a game improvement design without looking "clunky". They have extreme perimeter weighting and a true deep undercut for the ultimate in forgiveness.  Despite having a game improvement design, the SL's have a very manageable sole width, and a low (3 mm) offset on each iron.
The loft is slightly wider than traditional irons in order to maintain a proper distance gap between all your irons. You will find that your distances will be very similar to a 'conventional' set of irons, where the long irons have 5* and the shorter have 4*. This will help control and improve the yardages between clubs.
Pinhawk Single length hybrids
The new Pinhawk SLH Single Length Hybrid irons feature the same amount of face progression through the set, as well as a consistent crown height. The only thing that changes is the loft of the face which controls your distance gaps between clubs.
The Pinhawk SLH single length hybrids have been designed to match seamlessly with our Pinhawk SL Single Length Irons so you will be able to combine both to customize your set without disrupting the distance gaps between irons.
 Pinhawk Single length fairway woods
All three fairway woods are designed to be played at the same length and will be built to your correct True Length Technology® build series).
Available in 3, 5 and 7 in lofts 16° 20° 24°
It doesn't get any easier than this.
Call and book your appointment today.
---
ACCRA Certified – Premium golf shafts
Accra golf shafts are my premium golf shaft line, for those players looking for a high quality build with high quality shafts. Available for every club, drivers, fairways, hybrids, irons and putters. Every shaft will go through my True Frequency Technology® shaft sort program bringing the consistency to it's highest level.
I am certified through ACCRAU, a place for the world's best professional clubfitters to gain a greater understanding of the entire line of ACCRA Premium Golf Shafts. All ACCRA clubfitters and builders must first complete their ACCRAU program to be considered certified clubfitters.
ACCRA trusts only the world's best to fit their shafts, and Dan Connelly of Dan's Custom Golf Shop has already proven himself to be a leader in this industry. ACCRAU is an educational tool to improve awareness for their great product line and philosophies. 

Custom colors are available but do take a couple of weeks to process.
---
Economical builds
Dan's Custom Golf Shop has access to many other brands of shafts, many of which are also premium level, but I do carry shafts for those looking to keep a target budget in line. Many golf shafts fit this criteria and can be built with your budget in mind. Still built to high standards with considerations for total weight, flex and of course – a proper fitting.
Please consider booking an appointment for all you golf club needs.