The secret to a better game of golf
Better golf starts with a
True Length Technology® Fitting
"Custom fit golf clubs built by an advanced / professional and certified master clubmaker"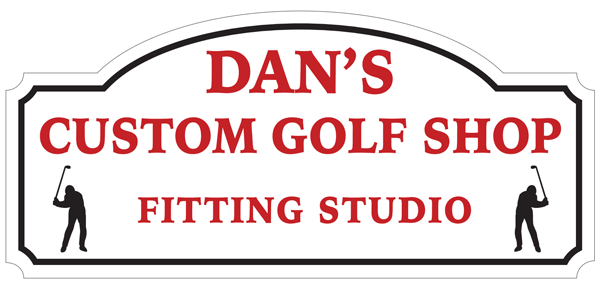 905 263 8510
True Length Technology®
Awarded – 'Best New Fitting Idea' – Association of Golf Clubfitting Professionals (AGCP)
Your Golf Swing Solution
Looking for a set of custom fit golf clubs that allow you to stand athletic for every club?
True Length Technology® - What Is It?
The secret to True Length Technology® is in the individual length progression between each club. Simply put ½ inch length progression verses a 1 degree (or ½ degree) of lie angle change is mathematically incorrect. True Length Technology® corrects this, placing the grip of every club in the same position and the club head lie true at impact.
Learn More
True Frequency Technology® - What is it?
The industry standard for measuring golf club shaft stiffness is butt frequency. True Frequency Technology® is a golf shaft profiling system I developed where over 50% of the golf shaft is measured in the raw state to determine an overall frequency profile. By sorting stiffness by profile, the consistency from golf club to golf club is far superior.
Learn More
Don't take our word for it
"Fitting outside the traditional box - the concept of True Length Technology® from clubmaker Dan Connelly."
"I asked Dan to write an article about his TLT system so we could expose clubmakers to a brand new length fitting methodology that is most definitely worth all clubmakers' consideration."
Learn More
Tom Wishon
Frequently Asked Questions
Why should I get a custom built set of golf clubs built to the True Length Technology® math model?
A custom built set of golf clubs will allow the individual to stand athletically correct for every club. An off the rack set can have incorrect lengths, lies, grip sizes, and even flex. My goal is to be sure every fitting parameter is addressed so you can play your best golf game ever from a singular athletic address position.
How will True Length Technology® help me become a better player?
By allowing you to stand athletically and remain there with every club. If you are making compensations in your address due to an improperly fit club, then you are not going to be able to execute the shot with a powerful turn and great directional control. The lengths and lies of a True Length Technology® set are tuned to your specific build and how you address the ball.
Does a set of custom built set of golf clubs cost more?
No, it doesn't have to. Pricing is based on component costs and the build level you choose. I will help you pick components that not only suit your eye, but will have the play ability you require. There is nothing wrong with carrying less than 14 golf clubs. My goal is to work within your budget, getting you the most value I can at a price you can live with.
How do I get started on ordering a custom built set of golf clubs?
It starts by giving us a call. We will need to set up an appointment for the fitting and work through the extensive interview to find out what will be the best approach to get your golfing handicap down and your enjoyment of the game up. Give us a call today at 905-263-8510 or use our contact us form.