Dan's Custom Golf Shop is a full custom golf shop services facility. The highest level of custom fit golf clubs are what we are known for, as well as a very successful retrofit golf club program. We do everything from replacing a broken shaft, simple re-gripping to building you the finest set of golf clubs you have ever owned. Not only will I be sure the fit is right, but I will explain how we get your set corrected either through a retrofit or a new build. I will work hard to keep you in budget and deliver everything on time.
Please contact us through our 'Contact us' form or call 905-263-8510.  Appointments are required.
Custom golf shop services – Specialties
True Length Technology® – Dan's thesis to the golf industry
Professional golf clubmaker
Professional golf clubfitter
Golf club repair
Retrofit golf clubs
Re-gripping
Re-shafting
Loft and lie bending
Single length irons
Single length hybrids
Single length fairway woods
Frequency matched golf clubs through True Frequency Technology®
Drivers
Fairway woods
Hybrids
Irons
Wedges
Putters 
Custom golf shop services – Maltby brand professional level shop
Professional loft and lie bending machine
Professional loft and lie measuring machine
Professional swing-weight scale
Professional gram scale
Professional frequency machine
Full assortment of handheld gauges and calipers
Professional length scales 
Shaft flex board
Professional grinder and buffer
Single length golf clubs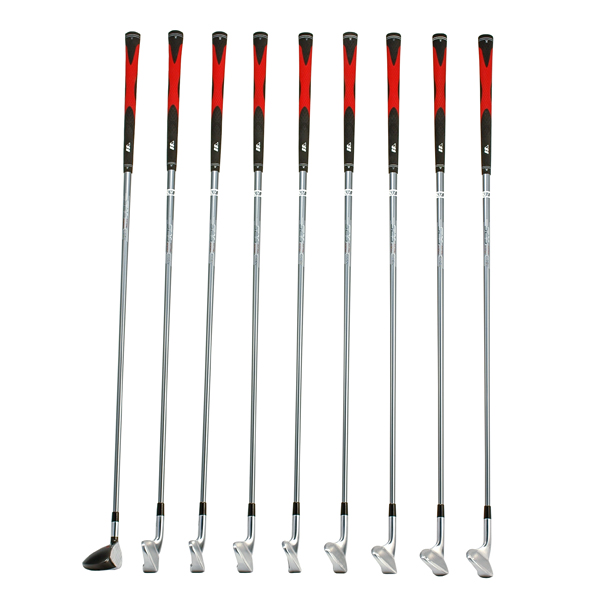 The concept of playing a single length golf club set – where every club is built to approximately your 7 or 8 iron length – is now a reality. Both the Pinhawk design and the new Wishon Sterling iron heads allow us to build a set of clubs – all with identical lengths and lies, promoting a single swing and a single axis swing. A TLT Fitting will still be required as setting the correct length and lie for these clubs is paramount. Both the premium Tom Wishon design Sterling Single Length and the Pinhawk Single Length sets are available.
Reduced length golf clubs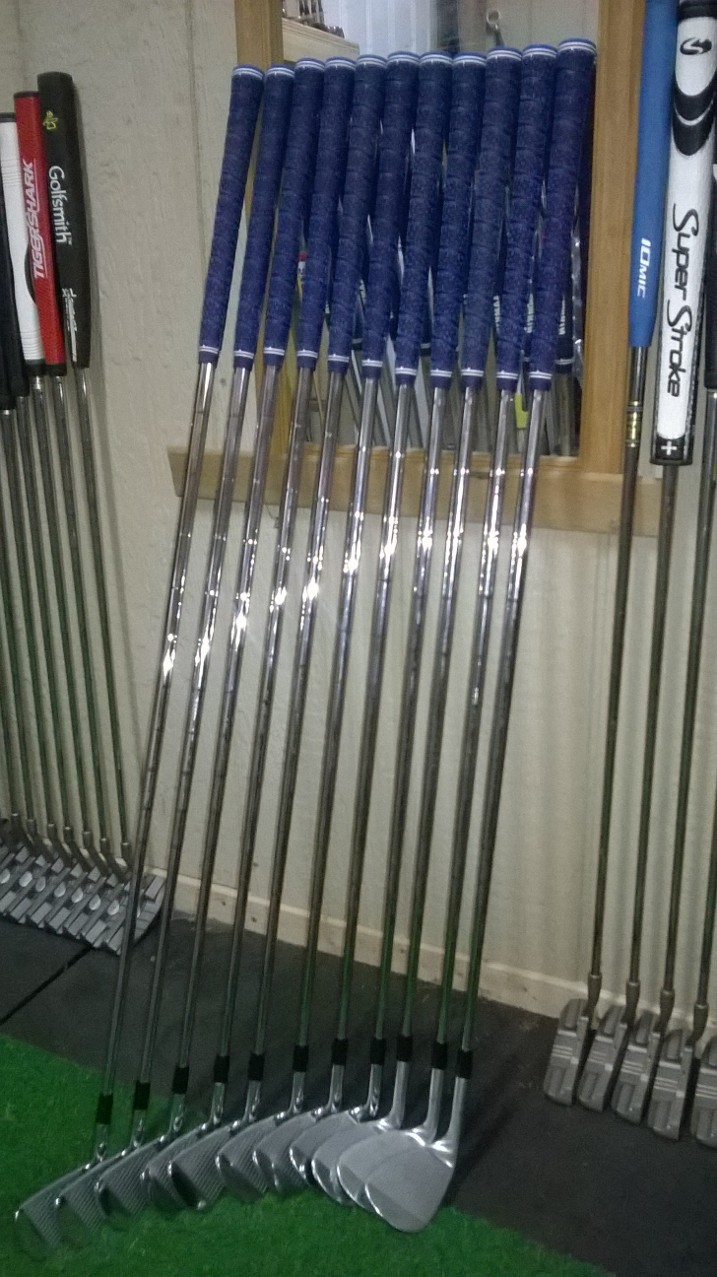 This is where I drastically reduce the overall length of the iron set by reducing the length increment between each club. So a tradition OEM set will often have 4″ of total length difference between the 3 iron and the wedges, True Length Technology® has the ability to build sets that will have near 1.5″ – 2″ of total length separation, by reducing the length increment and bending the heads to a smaller degree of lie change. Not all heads will work with this concept, but I do carry a couple lines that are build-able to these specifications. Head weights will need to be adjusted as the reduced length will require additional weight.
True Length Technology® golf clubs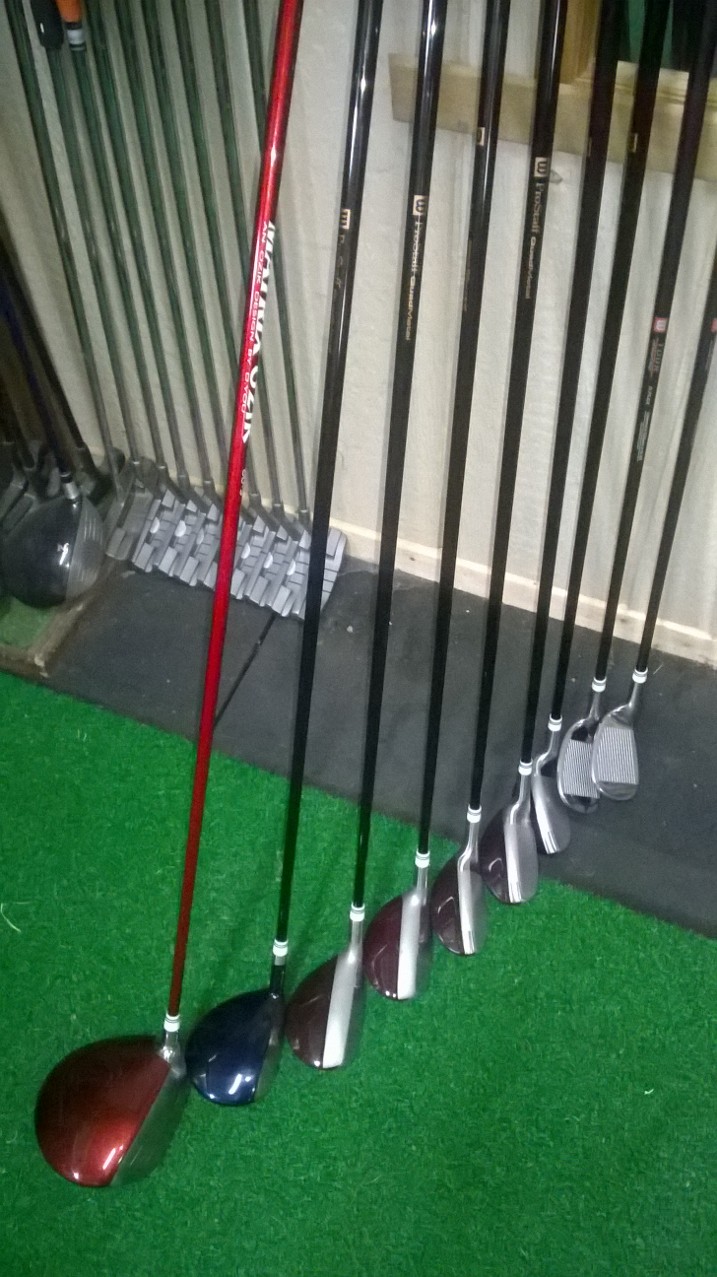 The best of both worlds, where you still remain in a single athletic address position for every club. This is my 'Award Winning Fitting System' that allows some length variation, but still allows a single playing position. True Length Technology® builds will have near 2″ – 3″ of total length separation rather than the traditional 4″. Advantages include maintaining some length in the longer irons (which are no longer 'too long'), allowing for an increase in club head speed due to the revised length, but not so long that they become a difficult to control club. Short irons may be slightly longer than what you are currently playing in order to eliminate the need to crouch or bend over too far. This can pull you out of your best athletic address position resulting in fat and thin shots. True Length Technology® can be adapted to most clubs and club heads, either through a retrofit or a rebuild.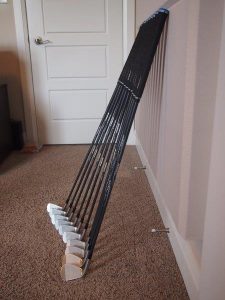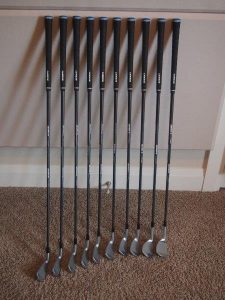 Regardless of which build you choose I will be making sure every club's length places the grip perfectly in your hands in the same playing position every time. Every club sets up correctly relative to your perfect math modeled TLT series, resulting in optimum playing lengths and lies – for every club.
You will soon find repeat-ability and consistency by playing with a set of clubs built and tuned to you and you alone. It often takes a few rounds to become fully acquainted with your new consistent athletic address position, but improvements will happen. I hear it from my players all the time. 
Custom built drivers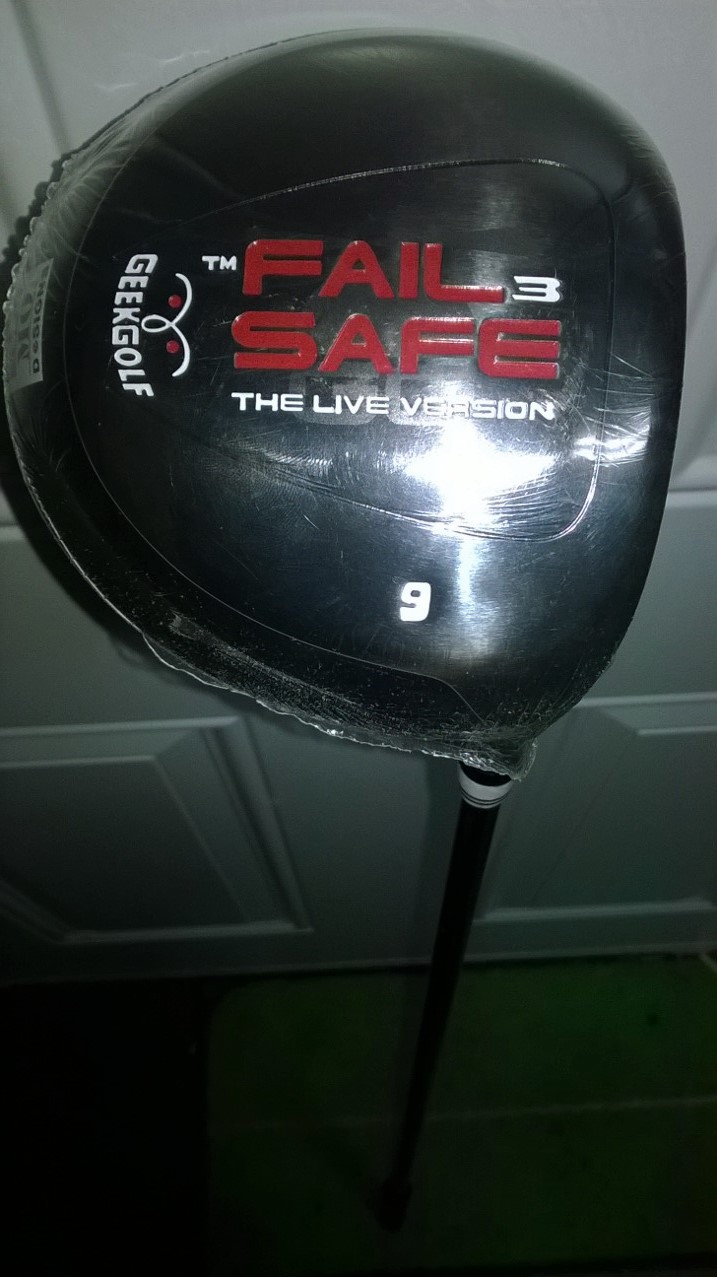 With current drivers being built to over 46″ of length (in an effort to get us more distance), issues like directional control with random hooks and power slices are often the norm. The lack of control comes from this added club length. If a driver fits you correctly and is built to your stature, then solid – on center contact, will help deliver the ball to the center of the fairway far more often. I don't believe in a standard driver length as we all have our own unique swings and swing faults, and by dialing in the length of the driver you can deliver the driver head to the ball far more efficiently. Club length, shaft flex, loft, lie ….. and even grip size will be part of the fitting process.
Custom built wedges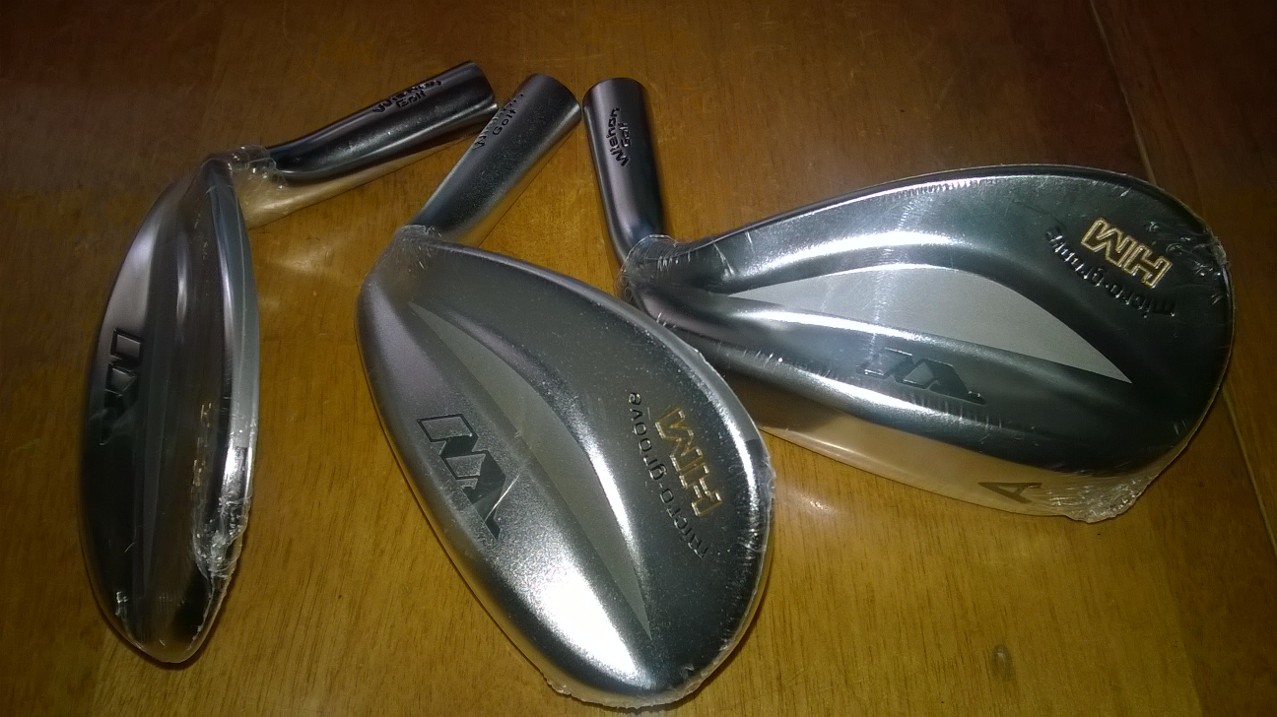 Wedges often suffer the reverse fate as drivers – they build them too short. For your average sized player, wedges that get progressively shorter will often force the player to crouch or have too much knee bend. A common True Length Technology® procedure is to build all your wedges at the same length, allowing the player to remain athletic. Regardless of your size and stature True Length Technology® will get you standing athletic and will keep you there.
Custom built irons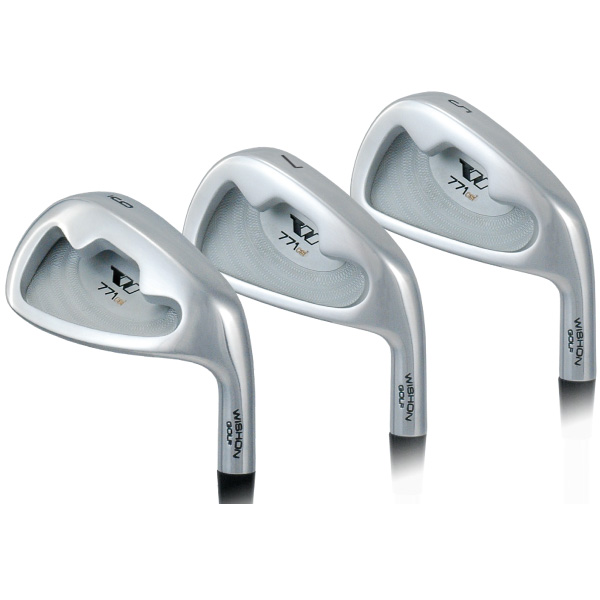 Most of the club fitting problems live in the build of the iron sets. Unless your set has been measured and corrected for length, loft and lie you will struggle to swing from the inside and will have directional control and inconsistent distance issues. The True Length Technology® math model will have you standing athletic and will keep you there throughout the entire set. Fat shots (club too long), thin shots (club too short), hooks (toe too upright), slices (toe too flat) are all corrected during the iron fitting. Once the correct True Length Technology® Series has been determined you are well on your way to shooting the best rounds of your life. I do state that it will take 5 rounds for you begin to feel the full benefits that a True Length Technology® build will do for you.
Custom built hybrids and fairway woods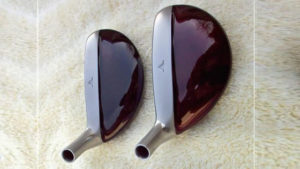 Hybrids and fairway woods often suffer the same fate as the driver – they are built too long. Ever notice how the toe of your hybrid often sits too high of the ground and a pure strike is random at best. Custom building these clubs to the True Length Technology® math model is the best way to dial in this part of your game. Club length and lie, as well as what is the right loft for you, will all be part of the procedure. Come in for a True Length Technology® fitting today. Appointments are required.
Custom built sets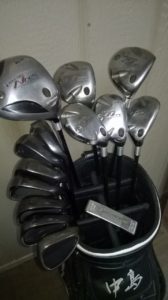 Get an entire set built correctly relative to your True Length Technology® math modeled fitting. This is where you will find the most improvement as the entire set will be built top to bottom with you and you alone. An entire bag, where no matter which club you choose, you will draw into you most athletic stance, allow an athletic swing and execute shot after shot with pinpoint accuracy. 
Frequencies all dialed in by my True Frequency Technology® shaft profiling system, lengths and lies all tuned to your specific True Length Technology® math model address. Every detail down to the total weight, swing weight and even grips size are all considered. Custom built golf clubs at their finest.
Are you a clubmaker who wants to increase your business? Would you like to become a Registered TLT clubmaker and enjoy the benefits of Dan's True Length Technology® Clubmakers Registry? The full Clubmakers Package is available in Excel. There are 16 charts for adults and 10 for children as one size does not fit all. You will also be listed on my 'TLT Dealer Locator' page.
Are you a player that wants to take your game to the next level? Contact Dan's Custom Golf Shop or one of my Registered clubmakers for the opportunity to change your game. If you are not a golf clubmaker and do not have a Registered True Length Technology® builder in your area, then we recommend that you fill out my 'On Line Fitting Form' and take these specifications to your local Club Maker. They will be able to make alterations based on my recommendations. 
By finding a qualified clubmaker you insure that your clubs will be professionally altered or built by a certified technician. Please inform your clubmaker of the merits and advantages of building to the True Length Technology® math model and how to get hold of Dan Connelly for clarification and possible Registration.
Note: You will have to negotiate your own deal with your clubmaker as to the cost of the alteration or assembly.
Dan Connelly – Professional Affiliations 
Dan Connelly is the owner of Dan's Custom Golf Shop and developer of True Length Technology® and True Frequency Technology®. He has been in the clubmaking business since 1998 and has earned a wide array of accreditation's and awards including:
Golf Clubmakers Association (GCA) – Advanced / Professional Club maker

Professional Clubmakers' Society® (PCS) – Class 'A' Clubmaker

Past instructor with The 'Association of Golf Clubfitting Professionals' (AGCP) – Certifying Professional clubmakers to the True Length Technology® math model

Life Member of the

PGA™

Tour – Partners Club

Certified Rifle Centre for frequency matching Rifle brand golf shafts
We pride ourselves as being a premium custom golf shop services facility. No challenge too big or too small.