Custom Golf Clubs are they worth it
This is one of the topics I get asked about all the time. And there really is only 1 answer. Absolutely. Custom Golf Clubs are designed and built to fit you as an individual, and it's hard to believe that a boxed set would meet that fit criteria. Custom Golf Clubs, when built and fit correctly, will outperform any OEM off the shelf brand. 
By purchasing a set of golf clubs, off the shelf, you are simply receiving a factory assembled set of golf clubs. Yes they do look slick and seem to have great looking designs, but it's what is behind the shine that always has me concerned. I spent most of my career on the precision inspection side of the automotive business and have seen some less than stellar products attempted to be passed off as quality. Golf OEM assembly lines and the foundries and factories they come from are no different. They deal in a fairly loose tolerance zone.
On top of the assembly line atmosphere is what I like to describe as the randomness found of stock. In other words, in the golf industry, boxes of shafts that are used to assemble the clubs have gone through a quality control process, yes, but the tolerances are far greater than what any Custom Golf Shop would accept. Out of a box of 100 shafts there could easily be a full flex difference between any 2 shafts. If these 2 shafts get assembled as your 5 and 6 irons, they will not feel, nor perform the same. There is a randomness as to how shafts are aligned during the assembly and as any competent Custom Golf Club Maker would tell you, not all shafts exhibit the same osculation properties or frequencies. Custom Golf Shops will align the shafts into what is considered a proper FLO position, so the shaft osculates in a consistent manner, with wobble.
But is that frequency correct for you? The shaft profiles (what happens down the length of the shaft) is the key to getting a consistent feel. With a boxed set, chances are that the butt frequencies are not that consistent as they do not build to frequency period, let alone what happens down the length of those shafts. A Professional Golf Club Maker will spend time sorting shafts by profile, rather than simple butt frequency.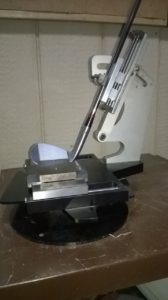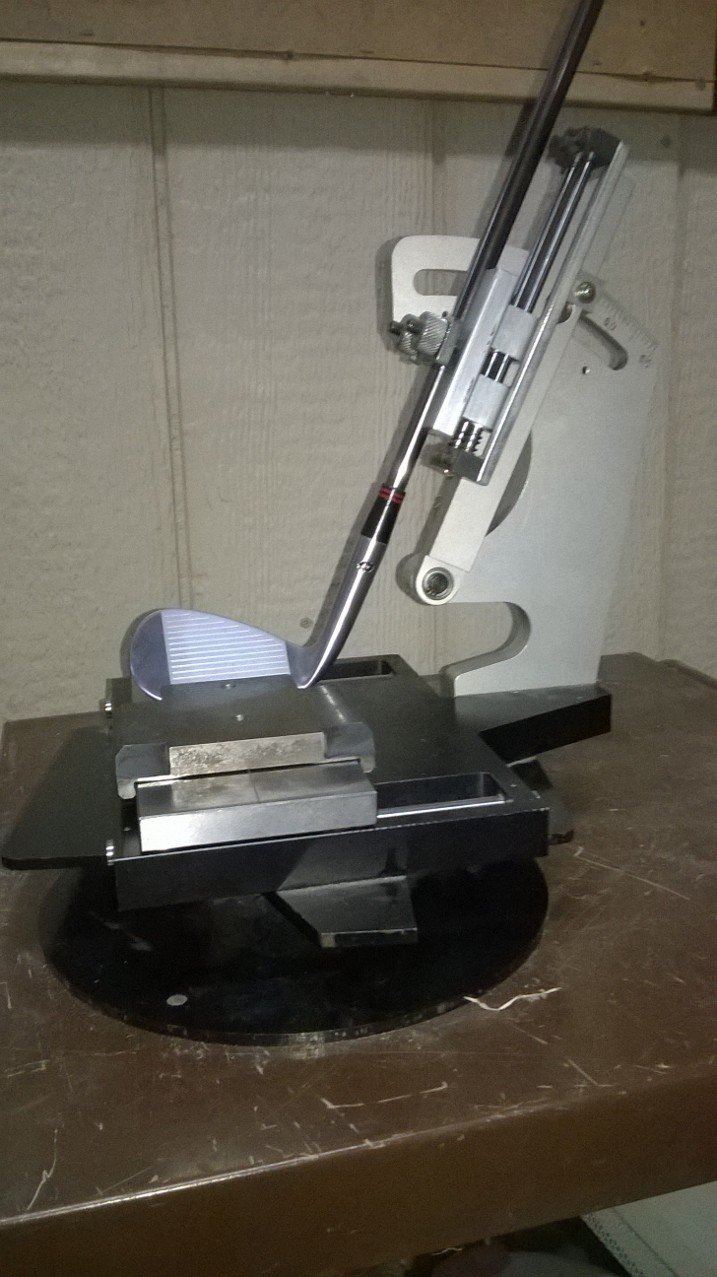 Iron heads from the foundry are again checked against what is deemed to be acceptable tolerances. So you get one head that is a degree flat and another that is a degree upright, both acceptable from the foundry side of the business, but is a very unacceptable tolerance for a Custom Golf Shop. There will be directional control issues as one is considered flat while the other is considered upright. The initial ball flight will be different between these 2 clubs as well as exhibit an opposite side axis spin, one rotating to the right, the other to the left. 
Same applies to the loft. Typical sets these days may only have 3 degrees of loft differential on the spec sheet, so again, your 4 iron may be weak by 1 degree, and your 5 iron 1 degree strong. Now you do not have the 3 degrees of loft separation (10 -12 yards) found on the spec sheet, you have 1 degree (or about 2 -3 yards difference in total carry).
Just like any assembly line you are going to have workers that are on top of their game and do care about what they are doing, but at the same time, the next employee may be more focused on something completely different rather than the task at hand. Assembly line work is very repetitive and can have affect on your focus. If the set comes from the back room and is in a sealed box, they have not taken the time or effort to do any form of quality control above the assembly plant level. Who checked it against your specifications let alone the factories specifications? 
Custom Golf Clubs – are they worth it? Absolutely, as they are customized to fit that one individual. Now I'm not going to say that all Custom Golf Clubs are built to the same level of quality control. Some do not take the time to go through all the important details, so you do need to do your homework and pick a shop that is focused on quality. How detailed are they and what is their tolerance level? That is truly dependent on the individual and how focused he or she is on what they deem to be quality and how good of a product they want to be known for.

There are a great number of Custom golf club builders that do consider quality and all that is associated with a quality custom golf club build. They need to first start with the quality of the fit. Are they using just 7 irons, perhaps with only a few lengths or flexes to test? Are they paying attention to the loft and the lie, and of course the length of the clubs? 
I personally took the time to be as well trained as anybody in the business. I got Certifications with the GCA by writing their 394 question exam for the Advanced / Professional status and the submitted clubs for my PCS Class 'A' certification. I have trained personally with Ralph Maltby during my 'Masters' Certification at his facility in Ohio. I have worked with the the AGCP as an instructor at their 'Round Table' event in Georgia.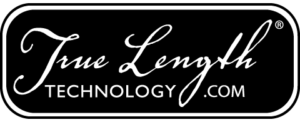 Then when it was all said and done took Custom Golf Club Fitting and Custom Golf Club assembly to the next level. I developed my True Length Technology® Fitting System, which has been awarded the 'Best New Fitting Idea' by the AGCP. The methodology currently used by the industry just seemed so old school. I always found my long irons too long and my short irons too short. True Length Technology® has taken care of this as the entire system is math modeled and verified on CAD. Now every person on the planet has an opportunity to stand athletic (regardless of their size or stature), as the math model fits everyone, from the giant of a man to the smallest child. Every club has the correct length and lie set to you and you alone. Custom Golf Clubs at their finest.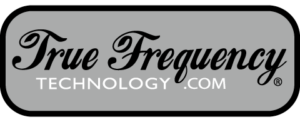 I also took frequency to the next level and developed my True Frequency Technology® raw shaft profiling system, that performs the frequency in 5″ intervals down the length of the shafts as a set. By covering over 50% of every golf shaft, the program allows a raw shaft sort (from weakest to stiffest by profile) to further tighten the overall tolerances of the set. So now a set of Custom Golf Clubs can be tailored to the individual through every aspect of the build. 
Dan Connelly of Dan's Custom Golf Shop now has over 200 Club Maker's in 18 Countries following his methodology. A number of my students are now listed on the Golf Digest 'Top 100 Golf Club Fitter's list' and continue to promote the True Length Technology® Math Model. I do encourage you to seek out a Professional True Length Technology® Fitter for all you Custom golf club needs and start truly enjoying the game we love by eliminating all the unwanted compensations we are forced to make trough ill fit golf clubs.
So Custom Fit Golf Clubs – Are they worth it? If you get a set built to the True Length Technology® math model you will be able to answer this on your own as you will be experiencing the best fit of your life.
Dan Connelly is the owner of Dan's Custom Golf Shop in Hampton, ON., and is the developer of both True Length Technology® and True Length Technology®.
https://danscustomgolfshop.com/