Dan's Custom Golf Shop – About Us 
Dan Connelly – Owner & Developer
Professional Certifications and Awards
True Length Technology® was Awarded – 'Best New Fitting Idea' by the Association of Golf Clubfitting Professionals (AGCP) – December 2007
Clubmaking Certifications
2001, Certified by The Ralph Maltby Clubmaking Academy in professional assembly and repair
2003, Certified by The Ralph Maltby Clubmaking Academy in professional clubfitting
2004, Invited to attend Ralph Maltby's Master's Program, becoming only the 3rd person in Canada to obtain this status. This is the most elite clubmaking program available and is only offered to individuals who have proven their ability is of the highest regard
2004, Wrote the Golf Clubmakers Association (GCA) Exam, earning both the professional and advanced certifications.  These are the highest levels of certification available to professional golf club makers
2005, Developer, Copyright & Trademark owner of the True Length Technology®  fitting system.  True Length Technology® puts every club in the same relative hand position, utilizing a proper length and lie angle for each individual club, relative to each individual player
2005, Certified Rifle Center – Frequency matching and building with the Rifle brand of golf shafts, resulting in a consistent butt frequency. Rifle is now part of the True Temper family of golf shafts
2007, Professional Clubmakers' Society (PCS) – Certified 'Class A'. Presented the technical paper – 'True Length Technology®' at the PCS annual expo in Louisville Ky.
2007, Association of Golf Clubfitting Professionals (AGCP) Instructor at the annual Round Table Event
2007, Awarded the 'Best New Fitting Idea' – by the AGCP during their annual Round Table education Seminars
2008, Certified 36 Professional Clubmakers at the Association of Golf Clubfitting Professionals Round Table event on November 5, 2008, as Certified True Length Technology® Clubmakers
2009, Developer, Copyright & Trademark owner of the True Frequency Technology® advanced shaft profiling and raw shaft sorting system.
2016, Certified as an ACCRA golf shaft fitter and builder through their ACCRAU program. ACCRA golf shafts are a Canadian company with exceptional quality and a number of PGA Tour wins
Technology Certifications
Metrologist (20 years) – As a Precision Inspector with the General Motors Regional Engineering Centre in Oshawa, Dan operated CAD systems, coordinate measuring machines, and high level inspection tools on a daily basis. All part of holding the J.D. Powers "Best In Class", which has been awarded to General Motors on many occasions. Proud to be a General Motors employee (now retired) and represent their complete line of quality cars and trucks
Held the position of chairman (2 years) for the Association of Coordinate Metrology Canada (ACMC), based out of the National Research Council in Ottawa. This is a group of individuals devoted to correct metrology practices at the highest level. Colleagues include university professors, scientists, world renowned physicists and dimensional experts from around the world.
Advanced CAD technician, trained by both General Motors University (Detroit Mi), and Origin International (Markham ON)
Advanced Metrology technician specializing in LK Co-ordinate Measuring Machines – trained in Michigan
Graduate of Durham College (1980) from the 3 year Mechanical Technology Program.
Our commitment to the advancement of golfers is second to none.
Dan's Custom Golf Shop is a family owned business which is based out of a small shop at our home in Hampton, Ontario. My wife, Marianne keeps the flowers in full bloom and is available to take messages. Our 2 sons, Jay and Eric, helped build the new addition to the shop allowing us to now have a 'Fitting Studio.' Most importantly, we all are True Length Technology® product testers, which has helped turn a theory into a reality.
The Fitting Studio is now fully stocked with 16 mini sets of left and right hand fitting clubs.
With 16 mini sets every golfer of every size can be fit properly
4 irons are at 58* of lie with 16 different lengths available to test
7 irons are at 61* of lie with 16 different lengths available to test
Pitching wedges are at 64* of lie with 16 different lengths available to test
Now all golfers, from a petite child to a giant of a man, will be able to test and confirm that the long, mid and short irons will all conform to their personal athletic address position.
True Length Technology® Fitting System 
True Length Technology® is not a Single Length system!
There are similarities to a that Single Length set of irons.
Single Length has one athletic address position and one club length only (for all irons).
True Length Technology® also has only one athletic address position, but you gain the advantage of a corrected variable length set.
"My long irons are too long and my short irons too short" will be a thing of the past.
True Length Technology® is based on a 100% math modeled approach. Through a series of measurements, testing and confirming with the TLT mini sets, we have the ability to:
build a complete math modeled True Length Technology® set
retrofit your existing set to have an identical hand position for every club – True Length Technology®
help you develop a very consistent swing plane
promote more on center hits
improve the overall performance of every club
True Frequency Technology®
If you want to understand how your golf clubs will perform you need to understand the profile of each shaft (stiffness). This involves collecting data over the length of the shaft and not just simple butt frequency.
True Frequency Technology® will result in unparalleled consistency and feel throughout the set. The software will help identify the 3 key stages of a golf shaft
butt frequency: how stiff the shaft will feel relative to your swing > higher swing speeds require a stiffer butt frequency
mid frequency: overall swing tempo, transition and timing > a faster tempo requires a stiffer mid section
tip frequency: release position > a stiffer tip section will reduce the spin and ball height, where a weaker tip will increase spin and height
How will True Length Technology® & True Frequency Technology® help?
an improved and far more consistent address position
improved performance
superior feel
unparalleled directional control
more on center hits
improved scores
---
Endorsements from both Ralph Maltby and Tom Wishon
Congratulations on Your Master's Status Dan
Thanks for attending The Maltby Clubmaking Academy – Master's School. We only select a few highly skilled individuals that qualify for this advanced program. You have proven that our stringent screening process for admittance only produces the very best graduates. Be proud of successfully completing a very difficult Master's curriculum and at such a high skill level.
Congratulations on making the effort to be at the top of your profession by earning your Master's status.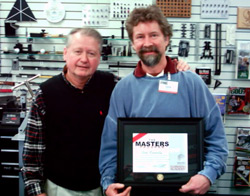 Ralph Maltby, Founder of The GolfWorks
The Masters class is the highest technical accreditation program available in the game today. The Ralph Maltby Clubmaking Academy is recognized among the world's most elite golf equipment experts.
---
Tom Wishon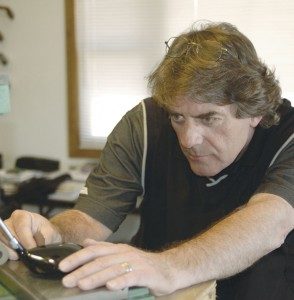 Fitting outside the traditional box – The concept of True Length Technology® from clubmaker Dan Connelly
After hearing Dan's explanations for his True Length Technology® length fitting methodology, I had to admit his work definitely has merit and should be considered by all Clubmakers. As a result, I asked Dan to write an article about his TLT system so we could expose Clubmakers to a brand new length fitting methodology that is most definitely worth all clubmakers' consideration.
Tom Wishon
 Why Choose Dan's Custom Golf Shop?
With a background in Mechanical Technology, Metrology and Quality Assurance, you can be sure that quality will be a focal point. With a well documented list of Clubmaking Certifications you can be sure your set will be fit and built correctly by a Master Clubmaker.
True Length Technology® has gained acceptance and respect within the golf club makers community. This Award Winning fitting system is now currently used in 18 countries by over 200 Registered golf club makers.
Appointments are required at Dan's Custom Golf Shop
Please consider visiting the Dan's Custom Golf Shop Fitting Studio when looking to improve your equipment.